Wednesday, September 26th, 2012
COUNTRY JOE McDONALD made his name at the world famous WOODSTOCK festival with the classic "Fixing to die" and the infamous "Fish Cheer".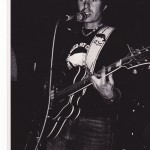 This picture was taken at the Granary on  Monday 14th March 1983 by Animal Rights gig organiser Robin Askew.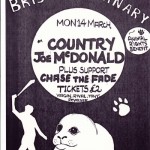 THE GRANARY GREW FROM THE DUGOUT.                                                                                                                                                                                                                                                                     Before moving to the Granary in 1968 we were based for a short while at the Dug Out Club in Park Row Bristol. Our artistic partner in the organisation Terry Brace designed this logo for the Dug Out.                                                                                                                                                                                                                                                                                      
HANOI ROCKS POSTER and PICTURES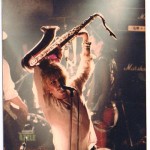 POSTER FOR MARILLION GIG   1982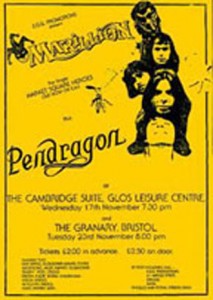 PICTURES OF (POSSIBLY) THE GRANARY'S GREATEST GIG - ROBERT PLANT and the HONEYDRIPPERS, Tuesday 19th May 1981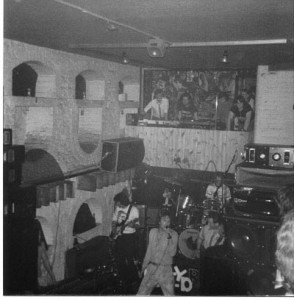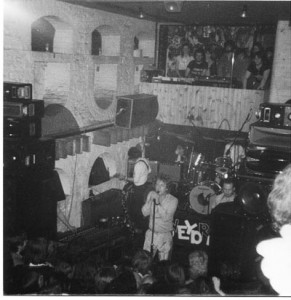 And that's Al Read in the Disco Box above the stage wearing a TIE! A true Granary faux pas! A legendary night indeed.
LES PEARCE along with rock band WEAPON in 1981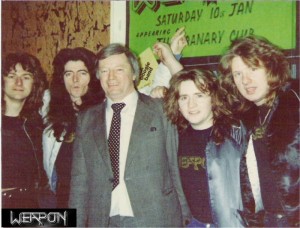 PAT TRAVERS AIR CARDBOARD GUITAR  Brilliant guitarist Pat Travers played at the club on Saturday 3rd July 1976 and provided several members of the audience with cut out cardboard guitars so that they could join him on stage. We though that these  unique items had disappeared into the past but one, at least, has survived!