Sunday, June 29th, 2014
NEWSLETTER 2 JUNE 2014
Al and Ed invite you to party like it's Sunday 24th August 2014 on ……um….hang on I'll just check the poster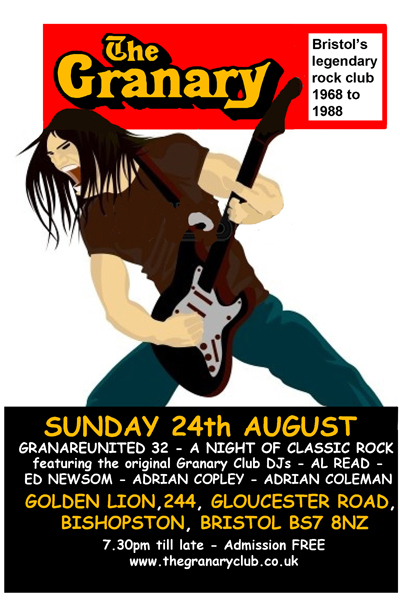 It's the classic rock event of the summer when the original Granary DJs will treat you to night of classic rock! The following day is a Bank Holiday or as we like to term it "time to recover). Meet your mates from the days of the good old Gran. Enjoy the memorabelia on show and pick up a copy of the Granary book at a special price
SCORPIONS PLAY GRANARY TWICE IN 1976
A search of the internet reveals two posters of British tours by the SCORPIONS with the Granary featured on each tour.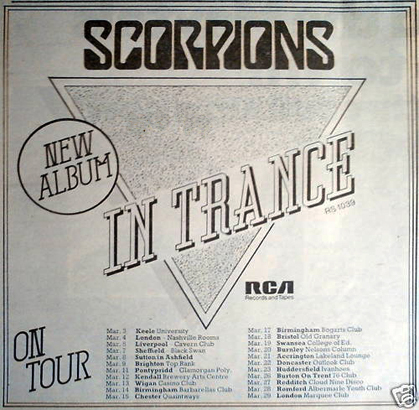 They scored a top 40 hit in 1979 with "Is There Anybody There" and then a massive number 2 hit in 1991 with "Wind of Change".
We're looking forward to your company on August 24th, till then - Stay Cool, Hang Loose and Go with the Flow Al & Ed.!