Friday, February 28th, 2014
NEWSLETTER FEBRUARY 2014
LOOKING FORWARD TO OUR NEXT GREAT GRANAREUNITED EVENT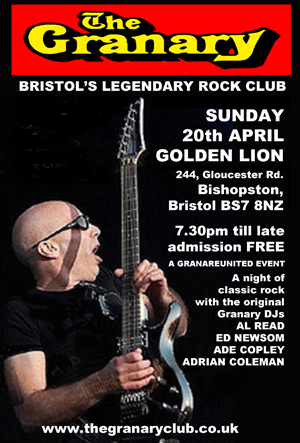 We wanna see your face in the place!
VOW WOW AT THE GRANARY MARCH 1987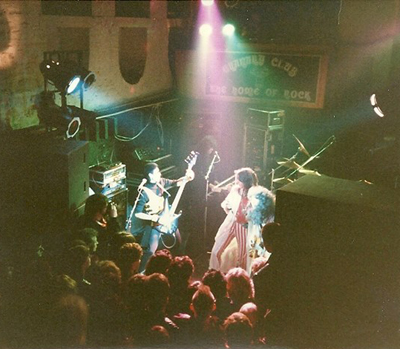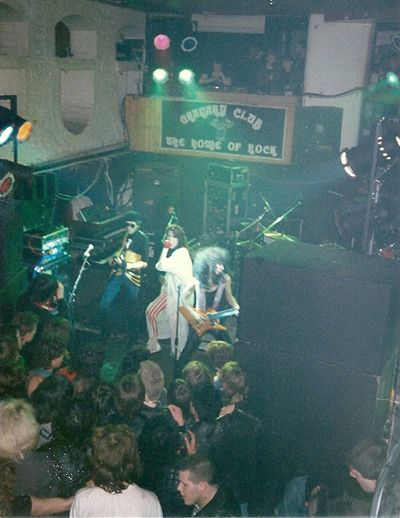 Japanese heavy rock band. Early 1987 the band had already relocated to the UK in a bid to crack the western hemisphere and had changed its name from Bow Wow to Vow Wow. They recruited ex Whitesnake bassist Neil Murray and the commercially successful album "V" was recorded in Ibiza. At this point Vow Wow were regularly featuring on the Friday Night Rock Show hosted by Tommy Vance and were responsible for most of the shows Jingles. Pictures supplied by Gran Fan Jezza Locke. a good shot too of "The Home of Rock"banner.
DANGEROUS LIASON - LES & WEAPON!
Hard rock band Weapon played the Granary twice - Saturday 10th January 1981 where they posed for this picture with Les and again on Saturday 8th August 1981. .                                                Another one for the Granary archives.