Wednesday, May 18th, 2016
MORE PICTURES TO ADD TO THE GRANARY ARCHIVE
As promised in last months newsletter here are some more of the pictures of artists taken live at the Granary that have turned up on the Granary Facebook page. First a slendid shot of Tony McPhee fronting the Groundhogs at one of the six times they played the Granary btween October 1984 and December 1985. They did play a couple of times prior to 1984 but the "Home of Rock" banner didn't exist then.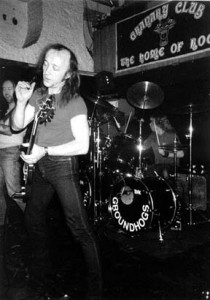 Another tremendous guitarist much loved at the club was Dumpy with his Rusty Nuts who first appeared there in November 1982 and became a regular attraction until the club closed in 1988.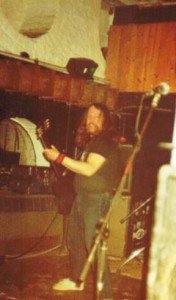 With six appearances at the club between June 1976 and May 1978 the rollicking blues band S.A.L.T. can be classed a regulars and great fun too. Seen here in what the management laughingly called "the dressing room".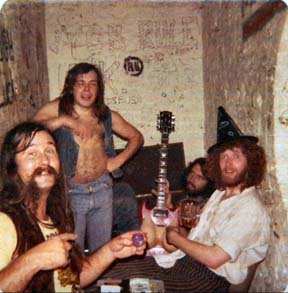 Bernie Torme and the Electric Gypsies played in the summer of 1982 when this on stage picture was taken.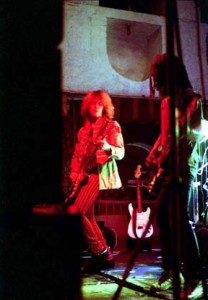 Finally here's a couple of shots of the lead guitarist of Bristol based Stormtrooper at one of their Granary gigs in 1978. Watch out or some great news about a new Stormtrooper album soon to be announced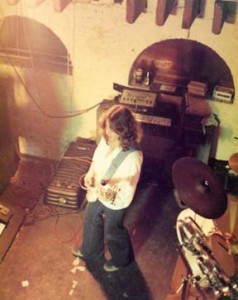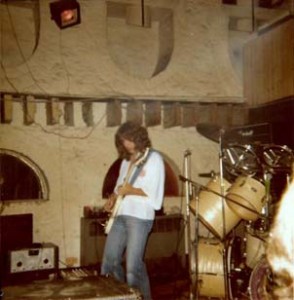 _________________________________________________________________________________________
OUR NEXT GRANARY GIG IS ON SUNDAY 28th AUGUST 2016